Games Of Thrones : un spin-off sur les Targaryen en développement chez HBO
Un second spin-off Game Of Thrones est en développement. D'après Deadline, HBO est sur le point de commander un pilote  pour une série consacrée aux Targaryen, soit au passé familial de Khaleesi et Jon Snow.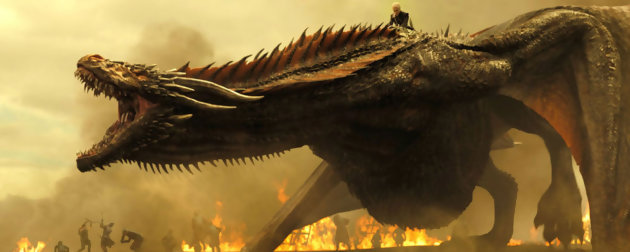 Cette série "Fire and Blood" sera une adaptation de Fire and Blood de George R.R Martin qui demeure à la place de producteur. Elle a été écrite par le co-créateur de Colony, Ryan Condal.
Cette série se déroulerait 300 ans avant les évènements de Game Of Thrones. Elle nous racontrera l'ascension puis le déclin de la famille Targaryen.
Ce second spin-off s'inscrit dans les 5 séries dérivées Game Of Thrones en réflexion chez HBO.
La première série dérivée de GOT est attendue pour 2020 et est entre les mains de Jane Goldman (scénariste sur Kinsgman, Miss Peregrine). Elle se consacre aux événements de La Longue Nuit et de l'aube de l'Âge des Héros, soit la création des Marcheurs Blancs.
Le pilote a été tourné cet été et HBO doit donner son feu vert pour la suite.