Emmy Awards 2011 : les résultats complets
Le 19/09/2011 à 09:02
Par
Aurelien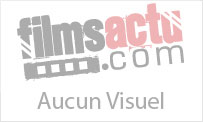 Découvrez les
meilleures séries de l'année 2011
, à ne manquer sous aucun pretexte, d'après l'académie des Oscar américaines (Les Emmy Awards). Les résultats complets des Emmy Awards ont été dévoilés hier soir, récompensant à la fois des séries bien installées comme Futurama ou Mad Men, tout en laissant une belle place aux séries montantes comme Boardwalk Empire, Modern Family ou Downtown Abbey... Découvrez les meilleures séries et les récompenses pour les acteurs, actrices et seconds rôles ci-dessous.
SERIE DRAMATIQUE



SERIE HUMORISTIQUE


Mad Men (AMC) gagne face à

Boardwalk Empire (HBO)
Dexter (Showtime)
Friday Night Lights (NBC)
Game of Thrones (HBO)
The Good Wife (CBS)

Modern Family (ABC) gagne face à

30 Rock (NBC)
The Big Bang Theory (CBS)
Glee (Fox)
The Office (NBC)
Parks and Recreation (NBC)

Mini-série & Téléfilm

Show Variété


Downton Abbey (PBS) gagne face à

Cinema Verite (HBO)
The Kennedys (ReelzChannel)
Mildred Pierce (HBO)
The Pillars of the Earth (Starz)
Too Big to Fail (HBO)

The Daily Show with Jon Stewart (Comedy Central) gagne face à

The Colbert Report (Comedy Central)
Conan (TBS)
Late Night with Jimmy Fallon (NBC)
Real Time with Bill Maher (HBO)
Saturday Night Live (NBC)

Compétition télé-réalité

Varieté, Musical ou comique


The Amazing Race (CBS) gagne face à

So You Think You Can Dance (Fox)
Project Runway (Lifetime)
American Idol (Fox)
Dancing with the Stars (ABC)
Top Chef (Bravo)

The Kennedy Center Honors (CBS)

Carrie Fisher in Wishful Drinking (HBO)
Bette Midler: The Showgirl Must Go On (HBO)
Lady Gaga Presents the Monster Ball Tour: At Madison Square Garden (HBO)
The Pee-Wee Herman Show On Broadway (HBO)

PROGRAMME TELE-REALITÉ



MEILLEUR EPISODE DE SERIE ANIMÉE


Deadliest Catch (Discovery Channel)

Hoarders (A&E)
Antiques Roadshow (PBS)
MythBusters (Discovery Channel)
Undercover Boss (CBS)
Kathy Griffin: My Life on the D-List (Bravo)

Futurama – "The Late Philip J. Fry" (Comedy Central)

The Cleveland Show – "Murray Christmas" (Fox)
Robot Chicken: Star Wars Episode III (Cartoon Network)
The Simpsons – "Angry Dad: The Movie" (Fox)
South Park – "Crack Baby Athletic Association" (Comedy Central)
Les EMMY AWARDS 2011 des acteurs
Côté acteurs et actrices, dans les premiers ou seconds roles, découvrez les résultats, classés là encore par type de séries et par épisode.
Série Dramatique Role Principal
Kyle Chandler dans le rôle d'Eric Taylor dans Friday Night Lights (épisode "Always")
Julianna Margulies dans le rôle d'Alicia Florrick dans The Good Wife (episode "In Sickness")
Série Dramatique Second Rôle
Peter Dinklage dans le rôle de Tyrion Lannister dans Game of Thrones (episode "Baelor")
Margo Martindale dans le rôle de Mags Bennett dans Justified (episode "Brothers Keeper")
Série Comédie Premier Role
Jim Parsons dans le rôle de Sheldon Cooper dans The Big Bang Theory (épisode "The Agreement Dissection")
Melissa McCarthy dans le rôle de Molly Flynn dans Mike & Molly (episode "First Date")
Série Comédie Second Role
Ty Burrell dans le rôle de Phil Dunphy dans Modern Family f(episode "Good Cop Bad Dog")
Julie Bowen dans le rôle de Claire Dunphy dans Modern Family (episode "Strangers on a Treadmill")
Mini-série & Téléfilm Premier Rôle
Barry Pepper dans le rôle de Robert F. Kennedy dans The Kennedys
Kate Winslet dans le rôle de Mildred dans la série Mildred Pierce (HBO)
Mini-série & Téléfilm Second Rôle
Guy Pearce dans le rôle de Monty Beragon dans Mildred Pierce (HBO)
Maggie Smith for playing Violet, Dowager Countess of Grantham in Downton Abbey (PBS)
EMMY AWARDS 2011 De l'ECRITURE ET la REALISATION
Découvrez ici les récompenses attribuées aux indispensables scénaristes et réalisateurs qui, bien que derrière l'écran, sont le plus souvent les principaux acteurs de la réussite, ou non, d'une série...
Ecriture Série Dramatique
Jason Katims dans Friday Night Lights (episode "Always")
Ecriture Série Comédie
Steven Levitan et Jeffrey Richman dans Modern Family(episode "Caught in the Act")
Ecriture Minisérie ou Téléfilm
Julian Fellowes dans Downton Abbey
Réalisation Série Dramatique
Martin Scorsese pour Boardwalk Empire (episode pilote)
Réalisation Série Comédie
Michael Alan Spiller dans Modern Family (episode "Halloween")
Réalisation Mini série / Téléfilm
Brian Percival dans Downton Abbey (Masterpiece)